Swedish graves at Hartmanice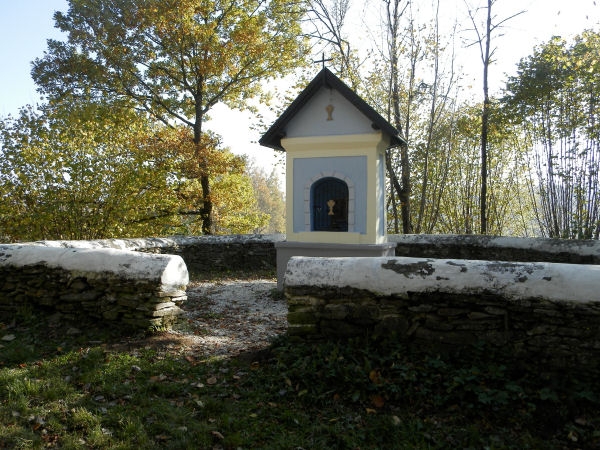 GPS coordinates: 49 ° 10´5.664 ″N, 13°29´48.368 ″ E
There is an alcove chapel surrounded by a quarry stone wall less than a kilometer from Vatětice. The chapel is a remnant of the Thirty Years War, when the region of Hartmanice faced the invasion of the Swedes. They fought several battles with the imperial troops and buried their fallen near the church of St. Mořic near Palvínov, where today stands a chapel with a pointed roof and a niche.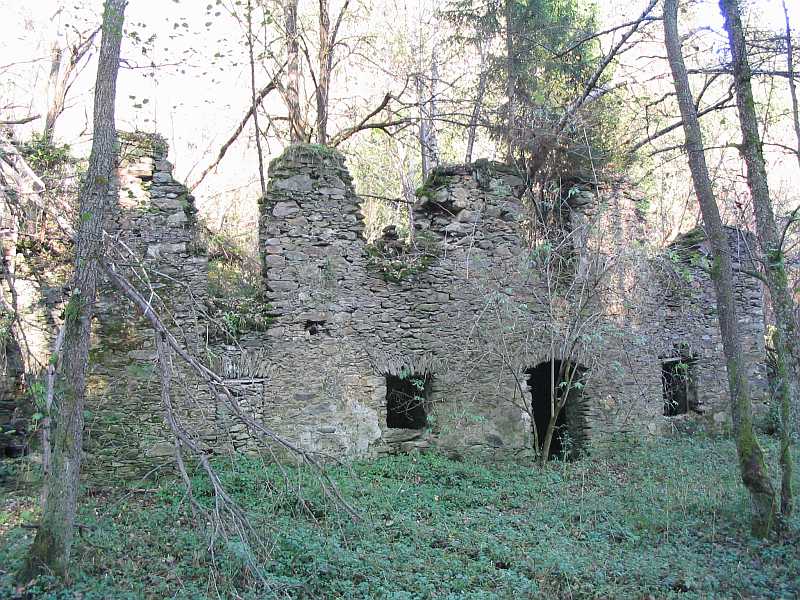 GPS coordinates: 49 ° 9'20.300 "N, 13 ° 29'23.798" E
Watch the video of the place where Jung's Mill was situated.
Originally a paper mill in Vatětice was established at the beginning of the 18th century. The paper mill was owned by several owners and the most famous co-owner was around 1870 Hugo Schenk, a famous Viennese mass murderer of women. Before 1880, the paper mill was purchased by Václav Jung, who converted it into a mill.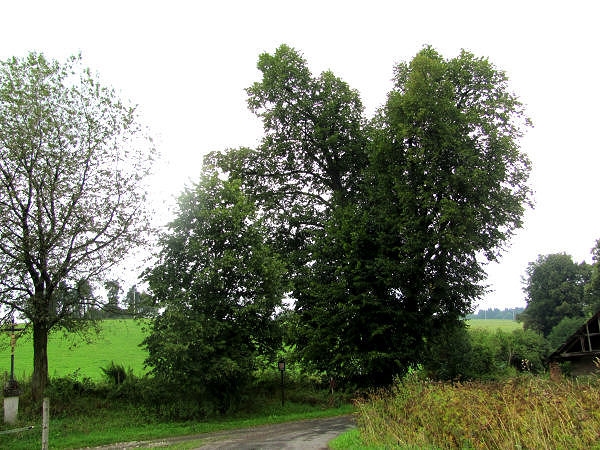 GPS coordinates: 49 ° 9´37.748 ″ N, 13 ° 29´27.832 ″ E
The small-leaved lime tree (Tilia cordata Mill.) grows along the road from Palvínov to Vatětice at a crossroads with a dirt road opposite the cross. It was declared a memorable tree on 21 June 1985.
GPS coordinates: 49 ° 9´47.703 ″ N, 13 ° 29´10.924 ″ E
Ash tree of Vatětice grows by the road to Palvínov near the linden tree. The crown is highly branched and the trunk is divided into three main branches at 2.5 m.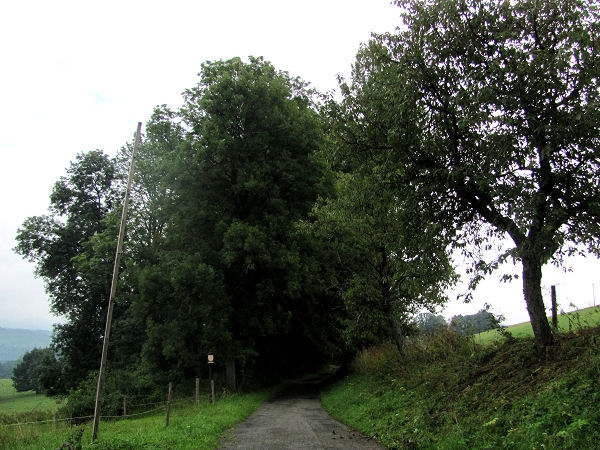 GPS coordinates: 49 ° 9´49.039 ″ N, 13 ° 29´7.834 ″ E
The sycamore of Vatětice (Acer Pseudoplatanus L) grows along the road from Vatětice to Palvínov at the north-western end of the village near the ash. It was declared a memorial tree on June 21, 1985.
Švédské hroby u Hartmanic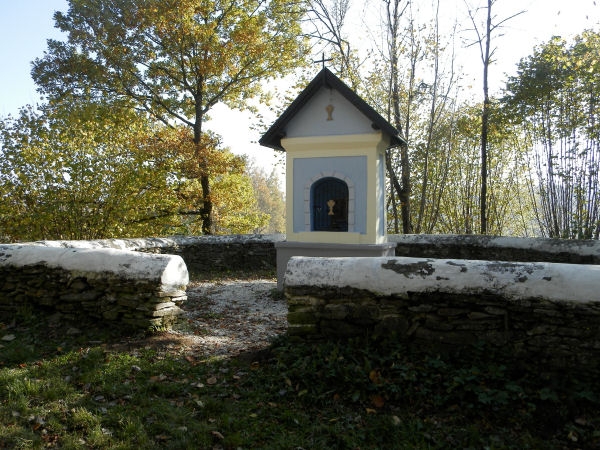 GPS souřadnice: 49°10'5.664″N, 13°29'48.368″E
Vzdušnou čarou necelý kilometr od Vatětic se nachází výklenková kaplička obehnaná zdí z lomového kamene. Kaplička je pozůstatkem z období třicetileté války, kdy Hartmanicko čelilo vpádu Švédů. Ti zde měli svést několik bitev s císařskými vojsky a své padlé pohřbít právě v blízkosti kostela sv. Mořice nedaleko osady Palvínov, kde dnes stojí kaplička se špičatou střechou a výklenkem.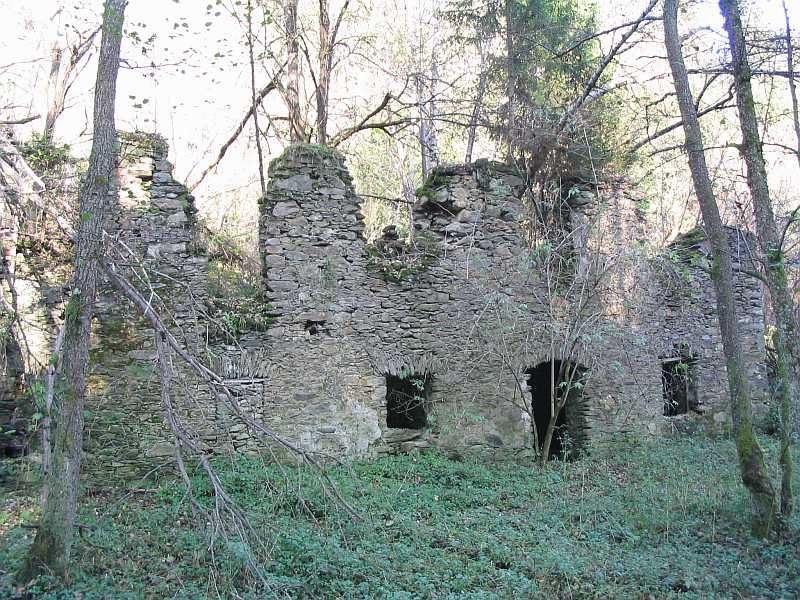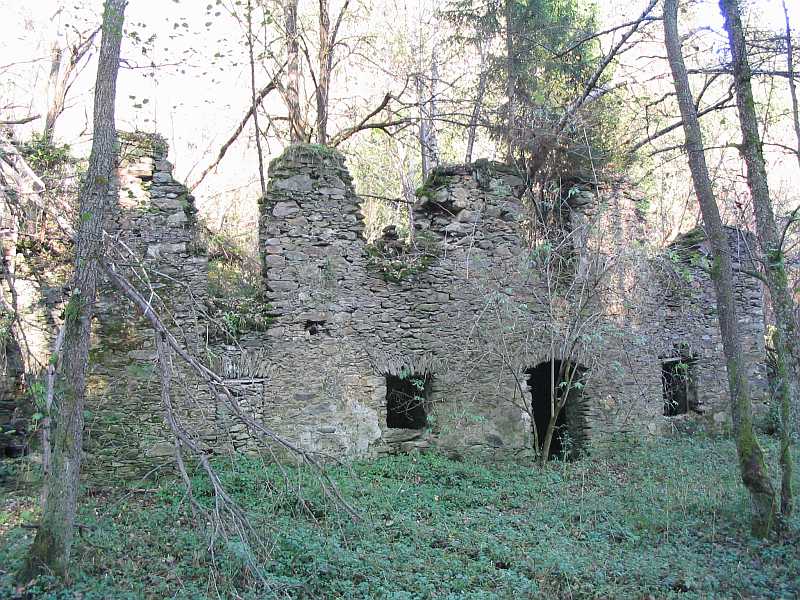 Původně papírna ve Vatěticích vznikla začátkem 18. století. Papírna vystřídala několik majitelů a nejznámějším spolumajitelem byl kolem r. 1870 Hugo Schenk, známý vídeňský masový vrah žen. Před rokem 1880 pak papírnu zakoupil Václav Jung, jež ji přestavěl na mlýn.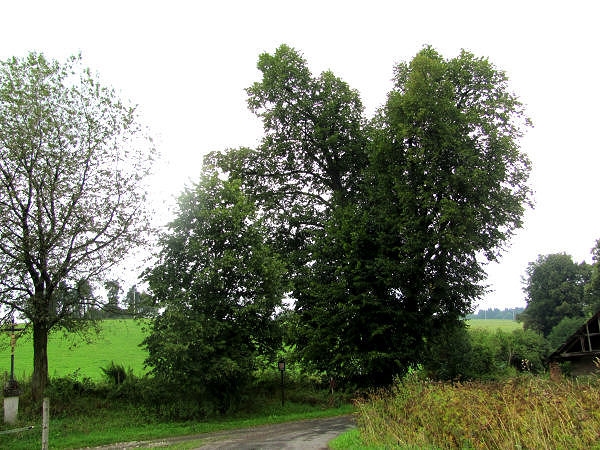 GPS souřadnice: 49°9'37.748″N, 13°29'27.832″E
Lípa malolistá (Tilia cordata Mill.) roste u silnice z Palvínova do Vatětic na křižovatce s polní cestou naproti křížku. Vyhlášena památným stromem byla dne 21.06.1985.
GPS souřadnice: 49°9'47.703″N, 13°29'10.924″E
Vatětický jasan ztepilý roste u silnice do Palvínova poblíž lípy. Koruna je vysoko vyvětvena a kmen se ve 2,5 m dělí na tři hlavní větve.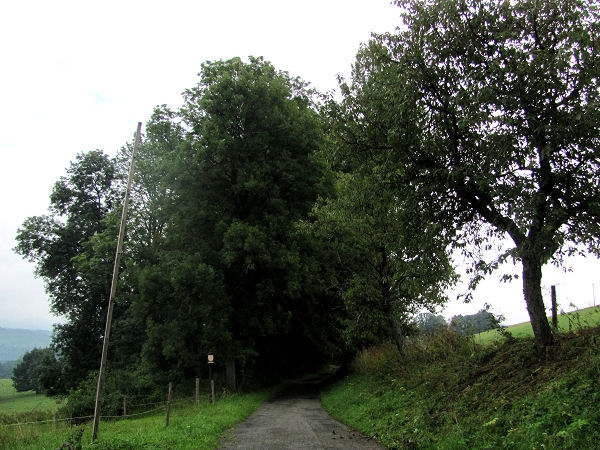 GPS souřadnice: 49°9'49.039″N, 13°29'7.834″E
U silnice z Vatětic do Palvínova na severozápadním konci obce kousek od jasanu roste Vatětický klen (Acer Pseudoplatanus L). Památným stromem byl vyhlášen ke dni 21.6.1985.